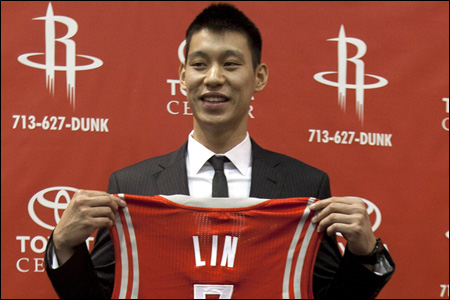 New Yorkers, I know the sting of Jeremy Lin's departure from the Knicks probably hasn't worn off yet. Perhaps you're going through what Sylvia Kwon calls
The Five Stages of Grief
("How I mourned the loss of #17").
But come on. A point guard's gotta do what he's gotta do. Here's a good interview with Jeremy Lin, who's candid about letting "Linsanity" go to his head, signing with Houston, and working hard in spite of the haters.
Yes, he says "haters":
Jeremy Lin exclusive: I will always have haters
.
Lot of people hating, embittered Knicks fans calling Jeremy one thing or another. But let's be real -- the facts speak for themselves:
De-Villainizing Jeremy Lin: Some Clarity to His Contract Negotiations
.