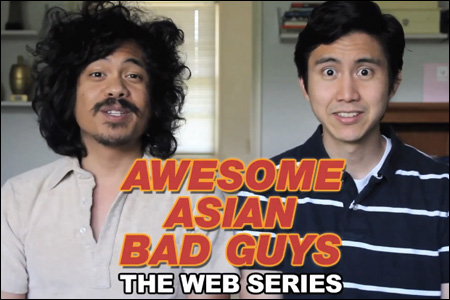 It has begun! If you've been following National Film Society's videos for a while, you may have seen one of their favorite pieces,
Awesome Asian Bad Guys
, celebrating the long, storied history of buttkicking Asian villains in cinema.
Now, Patrick and Stephen have announced the start of new a web series,
Awesome Asian Bad Guys
, which aims to gather all of your favorite Asian bad guys from the movies and get them to work together. Here's the video with the news:
Help Us Make Our Awesome Asian Bad Guys Web Series!
Things are obviously still coming together, and they're looking for all kinds of help (yes, I'm on board as executive producer, whatever that means). This is either going to be really awesome... or something else. We shall see!
For more videos from National Film Society, be sure to subscribe to their
YouTube channel
and follow their updates on Facebook
here
.