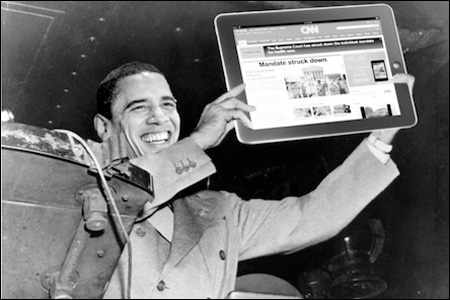 Meet Gary He, creator of the Obama-as-Truman meme
: This viral image of President Obama as Harry Truman, mocking CNN's erroneous declaration that the Supreme Court had struck down the individual mandate portion of the Affordable Care Act, was created by photojournalist Gary He.
How To Be A Reverse-Racist: An Actual Step by Step List For Oppressing White People
: Some brilliant satire, giving entitled white people a taste of their own medicine. #7: "Just keep being terrible to them."
When Words Fail: Careful Framing Needed in Research on Asian Americans
:
Hyphen's
commentary on the Pew Research Center's recent report on Asian Americans, optimistic about the dialogue that's been opened but disappointed by almost everything else.
I'm still waiting for Ashton Kutcher's apology
Ling Woo Liu, director of the Fred Korematsu Institute for Civil Rights and Education, on why she's still waiting for Kutcher to apologize for that dumbass PopChips ad campaign.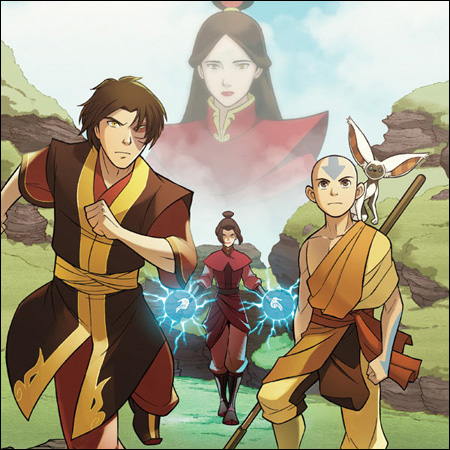 EXCLUSIVE: Yang Continues "Avatar: The Last Airbender" in "The Search"
: An interview with artist/writer Gene Luen Yang, who talks about the second installment of his
Avatar: The Last Airbender
graphic novel series,
The Search
, which helps fill in the gap between the end of the original series and
Legend of Korra
.
Giant Robot Podcast: Our America's Lisa Ling
Giant Robot interviews Lisa Ling, whose latest project is the host of
Our America
, a series that tells the stories of America, from sex offenders to nuns.
10 Things I Learned While Shooting, Directing & Editing My First Music Video
: Adam WarRock quit his job in 2010 to pursue music. He celebrates this two year anniversary with his first music video.
L.A. Beatmaker TOKiMONSTA: "People Think I'm Some Cutesy Anime Princess"
: Electronic hip-hop artist TOKiMONSTA is a "minority of minorities" in her field, and would like you to focus on her beats and not her looks.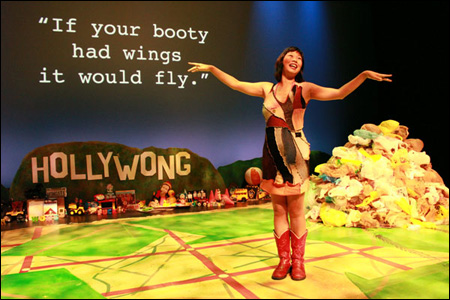 Wong Goes Green at the Bootleg
Kristina Wong's solo performance
Going Green the Wong Way
is about how her quest to live green blew up in flames -- literally. The play just came home to L.A., and Wong reflects on the evolution of her story.
Asian Pacific American Community Reflections Thirty Years after Beating Death of Vincent Chin
: Frances Kai-Hwa Wang has compiled a "greatest hits" of commentaries on the 30th anniversary of the Vincent Chin case.
Immigration is an AAPI Issue
In the aftermath of Obama's deferred action process to help "DREAMers," May Y. Chen reminds us that immigration is also an AAPI issue.
Overlooked Asian-American voters could tip scales in November election
: Listen up, politicians. Asian Americans have voting power.
'Samurai Among Panthers': On the Life of Richard Aoki
: A look into Diane C. Fujino's
Samurai Among Panthers: Richard Aoki on Race, Resistance, and a Paradoxical Life
, a biography of the iconic political activist Aoki. This article explores the nine-year journey it took, from Aoki's request to Fujino to write his biography, the bumps along the road, and to the final publication after his death.