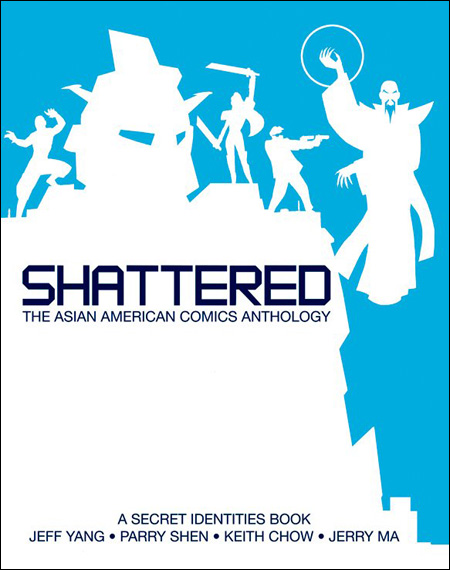 It's on, my fellow fanboys.
Shattered: The Asian American Comics Anthology
, is currently available for pre-order on Amazon. Take a look at that handsome cover, above, by Cliff Chiang.
Edited by Jeff Yang, Parry Shen, Keith Chow and Jerry Ma, this is the highly-anticipated follow-up to
Secret Identities
, and features contributions from the likes of Bernard Chang, Sean Chen, Cliff Chiang, Larry Hama, Sonny Liew, Takeshi Miyazawa, Greg Pak, G.B. Tran, Gene Yang and more.
I'm also happy to share that I was able to contribute a little something to the
Shattered
character gallery. I'm just glad to be part of the project. So what's the character? You'll have to buy the book to find out...
Shattered
will be available in November. For further information and updates about the book, become a fan on Facebook
here
and follow the
Secret Identities
Tumblr
.