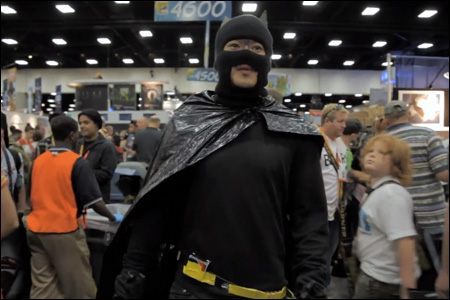 Speaking of Comic-Con, check out the latest video from Wong Fu Productions, shot on location at the San Diego Convention Center last weekend in the midst the of the largest pop culture celebration in the world. In
The Catman Rises
, Phil stars as an eager attendee who gets no love with his less-than-impressive Batman costume. Take a look:
You've got to admit, that's a pretty sad Batman costume. For more details on shooting this short, check out the director's commentary
here
. And for further information on what's going down in the world of Wong Fu, check out their website
here
.