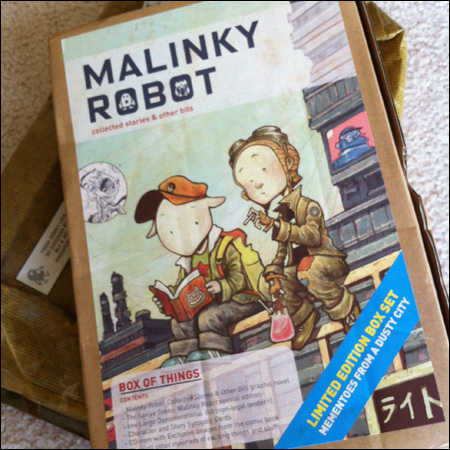 This nifty looking care package arrived in the mail the other day. When I opened it up, it contained a box full of awesome stuff from Singapore-based comic artist/illustrator
Sony Liew
, touting his rad graphic novel
Malinky Robot
. Call me a sucker for cool-ass packaging, but this was too cool not to share: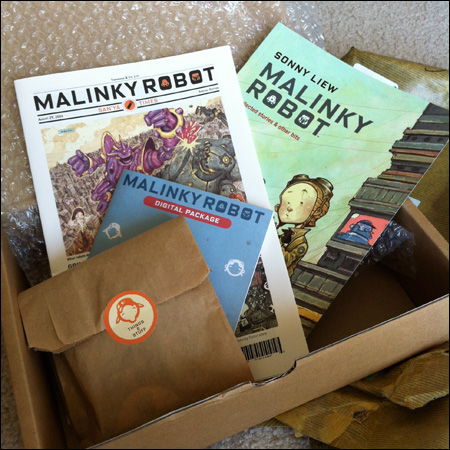 The box contains:
Malinky Robot: Collected Stories & Other Bits
graphic novel,
The San'ya Times
Malinky Robot special edition, one large denominational bill (non-legal tender), trading cards, a CD-ROM with exclusive images, and other fun goodies. All handsomely packaged in a Limited Edition Box Set.
Malinky Robot
collects five stories by Sonny Liew, set in the near-future city of San'ya, where street urchins Atari and Oliver "are out to steal bicycles, watch Giant Robot movies and spend some large denominational bills." It's all wondrously illustrated and completely charming. Totally worth picking up.
For more information on Sonny Liew and his work, check out his website
here
and follow him on
Facebook
where you can also "like"
Malinky Robot
.