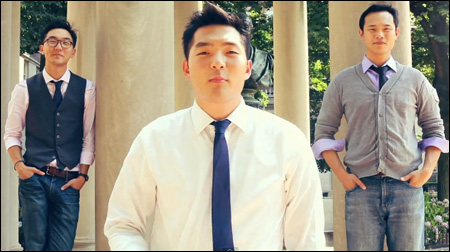 The End of AIDS
is the latest endeavor from The Jubilee Project, whose general mission is to make videos for a good cause, and inspire others to do the same.
The End of AIDS
is a film that aims to do just that -- call people towards action that will end AIDS once and for all. But to fund this project, they need to
raise some cash
. Here's a
video
with some more information:
Here are some details about the project:
We want to produce a film that will help end AIDS. The "End of AIDS" is a 25-minute film that is a call to action and centerpiece for a social media campaign to end AIDS. Partnering with established AIDS organizations including Partners in Health and Health GAP, this film will be released in time for World AIDS Day 2012 in December.

While most individuals understand the severity of the AIDS epidemic, many are unaware of the recent strides in treatment and prevention. While treatments exist and the path to successfully ending AIDS has been identified, this message and information needs to be synthesized in a narrative that is compelling and interesting for the average individual.

We believe that a compelling social media campaign focused on the end of AIDS can bring this global epidemic back to the forefront of the public conversation, provide a common message for world leaders, health activists and the public to coalesce around, and ultimately lead to renewed commitments from governments, donors, and the private sector.
The goal is to raise $30,000 from online contributors. That's where you come in. For further information about the project, and to make a pledge, go to campaign page
here
. And for more on The Jubilee Project, and to see their past videos, check out their website
here
.