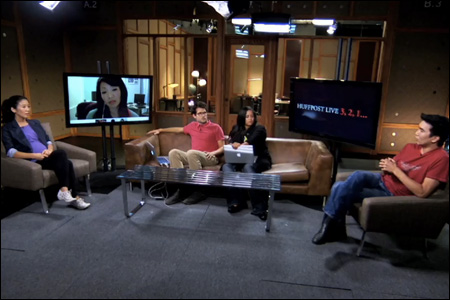 Continuing the dialogue about
The Nightingale
casting controversy
, in which the La Jolla Playhouse staged a musical set in ancient China... starring mostly white people! HuffPost Live recently hosted a panel discussion with Lee Ann Kim, Garrett Mendez, Greg Watanabe and Jennifer Chang, who talked about the show's fallacy of "colorblind" casting:
Asian Actors Not Hired To Play Roles In Production Set In Ancient China
.
It's good stuff. Let's keep it going.