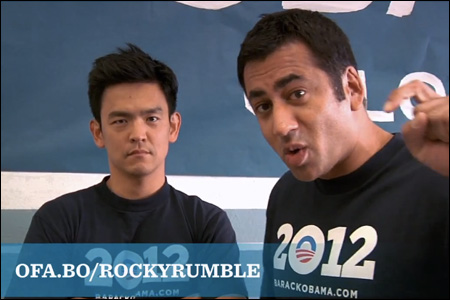 Let's get ready to rummbbbble! Last week, Obama For America, with the help of none other than John Cho and Kal Penn, launched the Rocky Mountain Rumble, a special competition between CSU and CU students to see who can register more voters and get young people involved in the campaign:
Rocky Mountain Rumble: Kal Penn and John Cho Pick Their Sides
.
For more information, and to choose your side, go
here
.