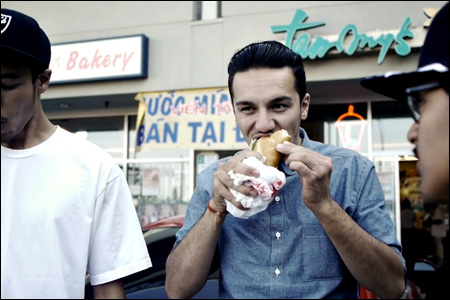 Anybody hungry? Seattle's own Blue Scholars just dropped this music video for
"Slick Watts,"
one of my favorite tracks from their album
Cinemetropolis
. Heck, every track on that album is my favorite. This video just looks like it was a fun excuse to grab soem grub at various eateries around the city. Take a look:
If you haven't already, do yourself a favor and purchase your digital copy of
Cinemetropolis
here
, or order the deluxe CD version
here
. And for more information on Blue Scholars and their music, visit the official website
here
.
Excuse me now as I go find something good to eat.