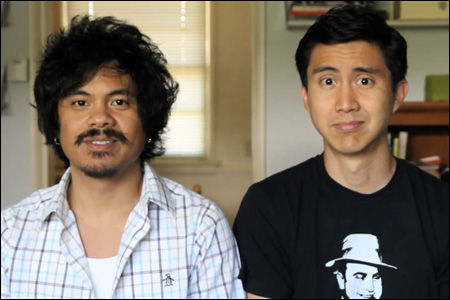 Here are my homeboys Patrick and Stephen, aka National Film Society, with a new progress report on what's going on their upcoming web series
Awesome Asian Bad Guys
. They've enlisted the help -- perhaps unwillingly -- of some quality individuals to help write, produce and act in this thing. Check it out:
Things are coming together! Full disclosure: I'm an executive producer on this project... though I still haven't quite figured out what that means. Whatever the case, we'll be launching a Kickstarter campaign for this in a couple of weeks, so you better believe I'll be hitting you up, my good people, for some money. Heads up.
Wanna be awesome too? For more content and updates National Film Society, be sure to subscribe to their
YouTube channel
. It is on.