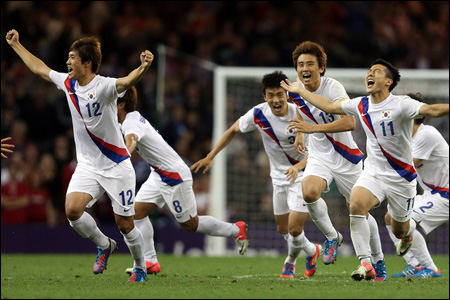 Olympics-Soccer-South Korea take bronze after beating Japan
: Pride, yo. South Korea took their first Olympic soccer medal on Friday, securing the bronze after the men's squad beat Japan 2-0.
South Korean told to miss soccer medal ceremony
: Alas, the International Olympic Committee banned South Korean player Park Jong-woo from participating in the medal ceremony after he was photographed holding up a sign with a political message -- a violation of IOC statutes.
Clarissa Chun breaks U.S. wrestling medal drought with bronze
: Clarissa Chun won bronze in the 48kg division of women's freestyle wrestling, giving the U.S. its first wrestling medal at the London Olympics.
Canadian Carol Huynh captures bronze medal in women's wrestling
: Meanwhile, the event's defending champion, 48kg wrestler Carol Huynh of Canada, also captured the bronze medal.
London Olympics, 1948: Her Name Meant Double Victory
: I 1948, Vicki Manalo Draves was the first half-Filipina-American (and the first woman) to win two gold medals in diving. To celebrate, she ate a horse.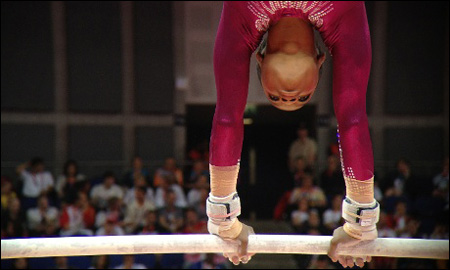 Dan Chung's Olympic smartphone photoblog
: Photographer Dan Chung has been taking awesome photos at the London 2012 Olympic Games using only his iPhone, Snapseed and a pair of binoculars.
Douglas' all-around title is redemption for coach
: Another story on Liang Chow, the now-famous gymnastics coach of gold medalist Gabby Douglas.
For Olympian Lia Neal, Winning A Bronze And Living In Brooklyn Is A Family Affair
: Bronze medal-winning swimmer Lia Neal returned home to receive a hero's welcome at the Brooklyn pool where she's trained for years.
Remember the Racist Accusations Against Ye Shiwen (the Chinese swimmer)?
Members of the Chinese Biological Investigators Society use science to lay down the smack on a recent
Nature
about 16-year-old Chinese swimmer Ye Shiwen's so-called "anomalous" performance in the pool.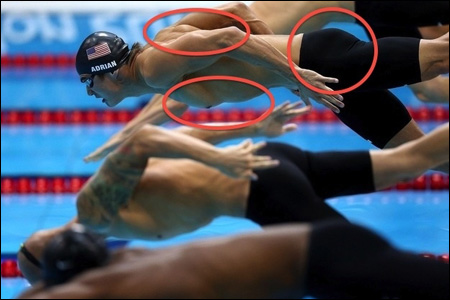 Let's All Be Obsessed With Nathan Adrian Now
: And finally, for the obsessed (you know who you are)... Forget Phelps and Lochte. Everyone's new favorite American swimmer is Nathan Adrian.