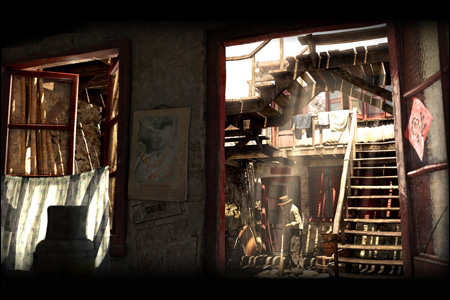 All right. As I've stated before, I'm not really into video games. But when news of a new game called
Whore of the Orient
comes my way, I have to sit up and have a WTF moment:
Here's the First Look at Whore of the Orient, the Next Game from the Makers of L.A. Noire
.
Whore of the Orient
is the next game from Team Bondi, the makers of
L.A. Noire
. The name alone sets off a thousand red flags. And what little I've heard so far doesn't assuage my concerns either. The game is a crime tale set is 1936 Shanghai. Here's the official synopsis:
Shanghai, 1936. Whore of the Orient. Paris of the East. The most corrupt and decadent city on the planet, where anything can be had or done for the right price. Plaything of Western powers who greedily exploit the Chinese masses. Boiling pot of Chinese nationalism, with the Kuomintang ruthlessly trying to suppress Communism and the labour movement. Home to the International Police Force, a group of Western cops hopelessly trying to keep the lid on and keep the peace.
Not a lot to go on. Heck, the game could be great. But the name, damn.
Whore of the Orient
? It's a nickname I'd prefer to let die. Are they purposely
trying
to make things harder for Asian women dealing with the persistent stereotype of being submissive sex objects? Thumbs down to that.
To Team Bondi: there's still time -- please rethink this name.