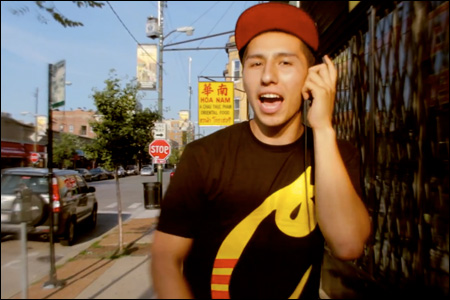 Aw man. Some tragic news out of Wisconsin, where a UW-Madison student drowned while swimming in Lake Mendota:
UW-Madison student who drowned in Lake Mendota identified
.
19-year-old John "Vietnam" Nguyen, a sophomore marketing student and up-and-coming hip hop artist hailing from Chicago, was swimming with friends when he went underwater and failed to come back up. His death is being called an accidental drowning:
The drowning took place a short distance from a pier in the 600 block of North Park Street, said Barry Irmen, director of operations for the Medical Examiner's Office.

The incident was reported at 6:49 a.m. in front of the UW-Madison Limnology Building, 680 N. Park St., according to the Dane County 911 Communications Center.

The Madison Fire Department's Lake Rescue Team was called to the scene and pulled Nguyen out of the water less than 15 minutes after the search started, according to spokesman Eric Dahl. Witnesses said he was under water for several minutes.

He was taken to a local hospital where resuscitative efforts were unsuccessful, Irmen said. Preliminary results from an autopsy conducted Thursday were consistent with an accidental drowning, he said.
I'm deeply saddened to hear this news. I actually met John when I visited and spoke at UW-Madison last spring. Shortly after, he sent me
this video
of him rapping in Vietnamese, and I thought it was pretty cool.
I'm told that a lot of John's music was about culture and identity, and he was eager to share his experiences. It's a sad end to a promising young talent. To see more of his videos, check out his
YouTube channel
. More here:
UW-Madison mourns the loss of John Nguyen
.
Rest in peace, John Vietnam.