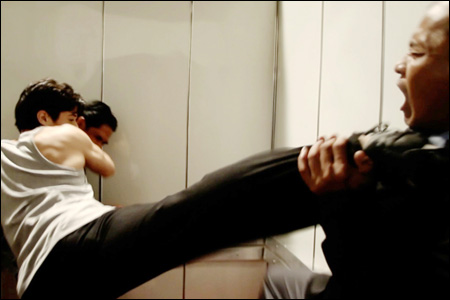 Hey, movie fans. Looking for your next action flick fix? You might want to try
Bangkok Revenge
, the latest asskicking effort out of Thailand. The movie stars Jon Foo as a dude who is unable to experience human emotions, but he sure knows how to lay down the hurt -- and he's got a lot of people to hurt.
If that interests you, check out this
exclusive
clip from
Bangkok Revenge
, in which Mr. Foo delivers a hearty
Elevator Asskicking
to two guys:
There's more where that came from when
Bangkok Revenge
opens in theaters on September 14 from China Lion Film. You can also watch the trailer
here
. And for more information, visit the China Lion
Facebook page
.