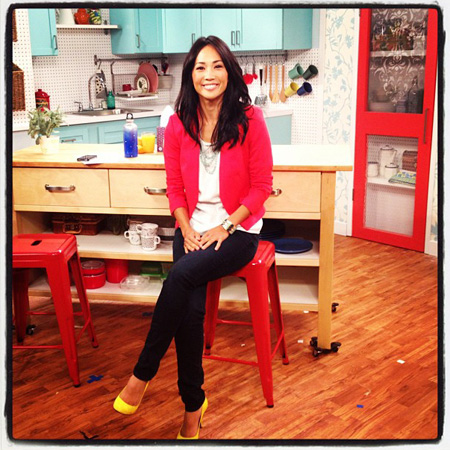 It's that time again. Time to meet the
Angry Reader of the Week
, spotlighting you, the very special readers of this website. Over the years, I've been able to connect with a lot of cool folks, and this is a way of showing some appreciation and attention to the people who help make this blog what it is. This week's Angry Reader is Diane Mizota.
Who are you?
Diane Mizota. You can find me at:
Twitter:
@DianeMizota
Website:
www.dianemizota.com
Facebook:
www.facebook.com/MizotaDiane
What are you?
I'm a working single mother. A TV host, pop culture blogger, foodie, former professional dancer, native Angeleno, 3rd generation Japanese American and huge fan of Angry Asian Man!
Where are you?
I'm in my bed.
Where are you from?
I was born in Los Angeles, grew up in the San Francisco Bay Area. I moved back to LA to go to UCLA and pursue a dance career (I wanted to be a Fly Girl) and have been here for almost 20 years. Never became a Fly Girl, but I do hear they are reviving
In Living Color
. Should I dust off my Reeboks and bike shorts?
What do you do?
I'm a TV host and producer. Currently, I host a parenting talk show on Yahoo! Shine called
Away We Grow
where I interview influential parenting authors, celebrities and experts. I also make blog and video content as the VP of Pop Culture for PopChips, covering pop culture events and trends. You may also occasionally see me in commercials, print ads, film and television. But you probably have no idea who I am, and I kind of like it that way.
What are you all about?
I am all about honesty. Love. Family. Hard work. Great food. The golden rule.
What makes you angry?
Intolerance. Ignorance. Entitlement. Republicans. The guy I dated who wanted to get a samurai back tattoo and then couldn't fathom why I would have to break up with him if he did. That I'm not Mindy Kaling in
The Mindy Project
. (Great show!)