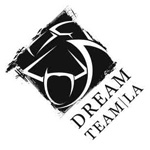 As you know, the Department of Homeland Security is accepting applications for Deferred Action Childhood Arrivals (DACA), which gives eligible undocumented youth a two-year pause from the threat of deportation and an opportunity to secure a work permit.
For those in Los Angeles, next week, Dream Team LA will be hosting its second free DACA
community forum/application drive
. It's happening Saturday, September 22 at the LA Convention Center.
Here are some more details about the event:
Dream Team LA will be hosting its second Deferred Action for Childhood Arrivals (DACA) free community forum/application drive on

When: Saturday, September 22nd from 9 am - 5 pm

Where: Concourse Hall located inside the L.A. Convention Center. The address is 1201 South Figueroa St. Los Angeles, CA 90015.

What: At this event, lawyers will review deferred actions cases free of charge. Before you can see a lawyer, you need to be pre-screened to make sure you meet all the basic requirements to apply for deferred action.

Pre-screenings will take place by appointments only on:
Tuesday, Sept 18, 1pm-7pm @ CARECEN, 2845 W. 7th St. Los Angeles, CA 90005
Wednesday, Sept 19, 1pm-7pm @ UCLA Labor Center, 675 S. Park View St. Los Angeles, CA 90057

To make an appointment to be pre-screened, contact
deferredaction@dreamteamla.org, or call or text 626-344-7626 with your
- name
- phone
- email
- which day you wish to attend a pre-screening

Note: People with no appointments will need to go through the information forum, then go to intake, then screening, and once everything is in order, they can get in line for legal review.

Who: DREAM Team LA will be hosting along with help of sponsors below
Why: To help undocumented youth submit applications for deferred action policy
Pass it along. It is highly recommended that make a pre-screening appointment. For further details about the process, go to the Dream Team LA website
here
.