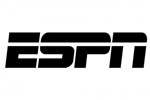 Oh man. Can I get "dammit" for news like this? This week in Southern California, a guy was arrested after making online threats on an ESPN message board, talking about killing children and alluding the Aurora, Colorado mass shooting:
Eric Yee ESPN Death Threat Comments Land Ex-Yale Student In Jail On $1 Million Bail
.
And yes, it's an Asian guy. 21-year-old Eric Yee was charged with a single count of possessing an illegal firearms after authorities found an unregistered weapon in the house he shares with his parents. The gun apparently belongs to his father, who was also charged with possessing an illegal firearm.
ESPN is based in Connecticut, where a worker told police about the online threat posting. Authorities said it also referred to a shooting that would be like the one in Aurora, Colo., where 12 people were killed and 58 others injured during a screening of the latest Batman movie.

Arresting Eric Yee and initially imposing the steep bail was a sign of how seriously investigators in the digital age are taking threats that could escalate, Los Angeles County sheriff's Lt. Steve Low said.

"These cases are not always cut and dry," said Thom Mrozek, a spokesman for the U.S. attorney's office in Los Angeles that files less than 10 threat cases a year. "While there are challenges, we have to be vigilant because people sometimes follow through on these threats."
I don't the full story, and I'm certainly not trying to make excuses for fools like this, but it sounds like Yee just carried away while making some dumbass comments on an internet message board, which as you probably know, often happens on internet message boards.
That said, in this day and age, if you make violent threats and allusions to mass shootings, even in jest, you better expect your ass to get investigated. More here:
Eric Yee, Yale Dropout, Allegedly Threatened to Shoot Valencia Schoolkids, Aurora Style, in ESPN Chatroom
.