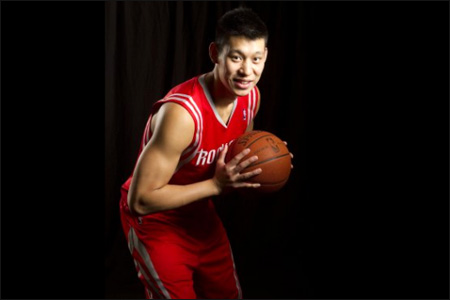 Who are the most influential men of 2012? Jeremy Lin has made the short list of candidates for AskMen's
Top 49 Most Influential Men of 2012
.
Overall, there are very few Asian Americans on the list (suprise), but I did spot Aziz Ansari and Gary Locke sprinkled among the names. Vote by October 8 to determine who gets a spot on the final 49.
Meanwhile, Jeremy, who famously slept on former teammate Landry Fields' couch, is
still trying to sleep on his teammates' couches
.