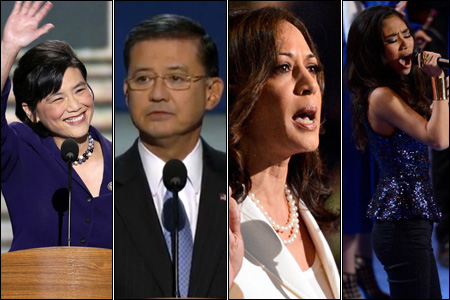 On Wednesday, Congresswoman Judy Chu, Veteras Affairs Secretary Eric Shinseki and California's Attorney General Kamala Harris all spoke at the 2012 Democratic National Convention in Charlotte, North Carolina.
American Idol
runner-up Jessica Sanchez was even on hand to perform. Here's some video:
Judy Chu. Full text
here
.
Eric Shinseki. Full text
here
.
Kamala D. Harris. Full text
here
.
And Jessica Sanchez! Girl can siiing.