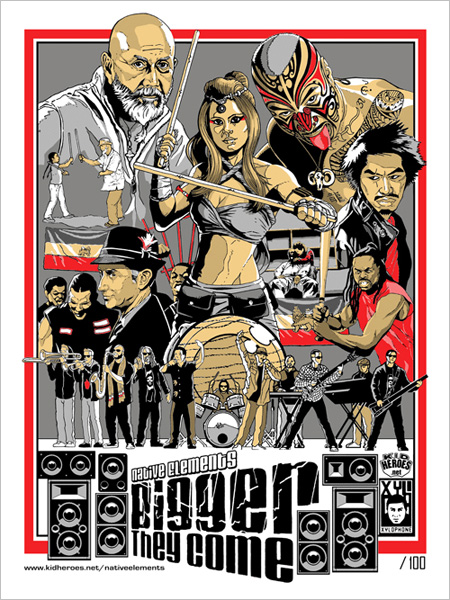 Our friend, filmmaker Patricio Ginelsa of Kid Heroes Productions and Xylophone Films recently released his new music video and short film for
"Bigger They Come"
by Native Elements. You may have caught the
prologue/trailer
he released a couple of months ago, which gives a little bit of backstory behind the saga. Here's the new music video:
Nearly two years in the making, the action story of the main character Jynx is more fully fleshed out in the extended short film, which you can download got $1.99 and includes a special behind-the-scenes video. You can also purchase the kickass
limited edition poster
above.
For more info, and to view all the content, go to the Kid Heroes
website
.