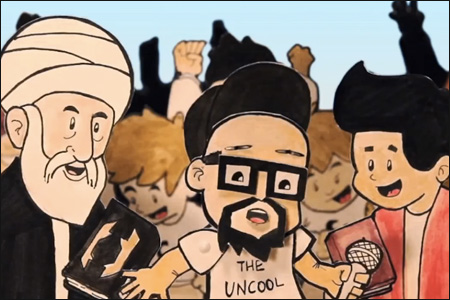 Check out this music video for
"ChristianMuslim,"
written, recorded and performed by Jason Chu and Rah Zemos. It's a really cool hand-drawn stop-motion animation piece speaking out against violence and bloodshed between people who "believe that we're all God's children":
Considering everything that's been unfolding around the world as of late, this is a message that should challenge us... in fun, cartoon form! For more from Jason Chu and his music, check out his website
here
.