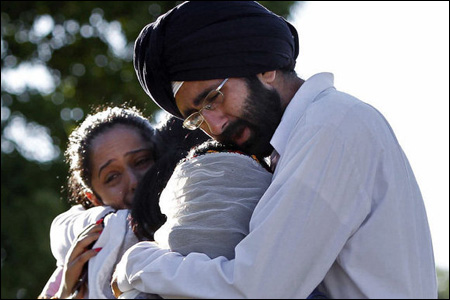 We must fight rise of homegrown hate
: Kanwardeep Singh Kaleka, the nephew of one of the victims of the Oak Creek shooting, calls attention to hate crimes and the need to address domestic terrorism.
Immigration Debate: The Problem With the Word "Illegal"
: It's inflammatory, imprecise, and most of all, inaccurate. So why does everyone - from Chuck Schumer to Mitt Romney - use it? Probably cuz they're racist. Jose Antonio Vargas weighs in.
"I Refuse to Ever Date an Asian Man": Racetrolling, Self-Sabotage, and How Not to Read Junot Diaz
: A response to the recent controversial xoJane piece, in which Jenny An confesses to be a "racist" for never wanting to date an Asian man. Professor Timothy Yu takes the article to task with an analysis of sensationalist language, internalized racism, and failed satire. The only unfortunate thing about Yu's response is that it took twice the amount of mental heft to write than the original piece.
Why the Rise of Asia In Fashion Isn't As Beautiful As It Seems
: Another great one from Jeff Yang, this time about whiteness and exoticism in the fashion industry and how crap like the Hollister models incident in South Korea and Victoria's Secret's disgusting "Go East" campaign happens.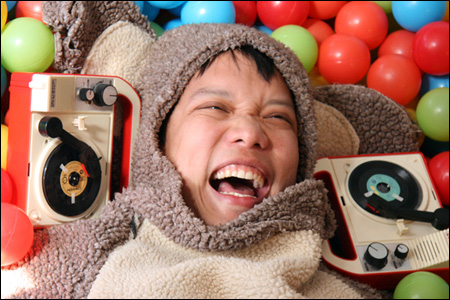 Kid Koala: From Paperboy to Bluesman
: DJ Kid Koala talks about going from classical piano to turntables, being a horrible dancer, and playing the tambourine for Radiohead.
George Takei, the Best Driver in the Galaxy
: A
Mother Jones
interview with George Takei. On being the coolest helmsman of the USS Enterprise, a gay rights activist, and how he came to write his new musical on Japanese internment.
From Laundromats to Radiolab: Jad Abumrad Peers into Thao Nguyen's Old Soul
: An interview with singer-songwriter and guitar badass Thao Nguyen. Here, she talks about the laundromat her mother owned,
Paris By Night
, and her upcoming album.
Kid Koala: All Roads Lead To The Blues
No seriously, have you heard Kid Koala's
12 Bit Blues
yet? Get on it.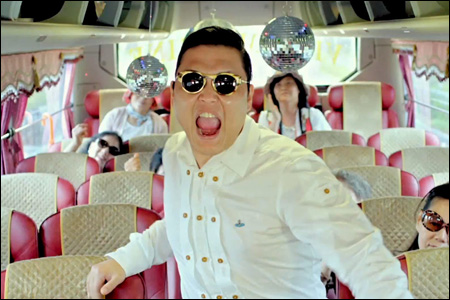 Commentary: Psy and the Acceptable Asian Man
: Girls Generation. Rain. Wonder Girls. How did Psy manage to appeal to a Western audience? Perhaps by inadvertently fitting a stereotype that mainstream Western media permits for Asian men.
A Reaction To The Backlash Against Mindy Kaling
: After a profile of Mindy Kaling made the cover of
New York
Magazine, some fools dismissed Kaling as smug and self-statisfied. Something they'd be less apt to say if, say, the profile was on a successful white male Hollywood writer.
The Perception Gap
: MSNBC anchor Richard Lui's story doesn't fit the stereotype of Asians in America. Here's why that's important.
Meng So: A campus voice for the undocumented
: A profile on Meng So, coordinator for the Undocumented Student Program at UC Berkeley.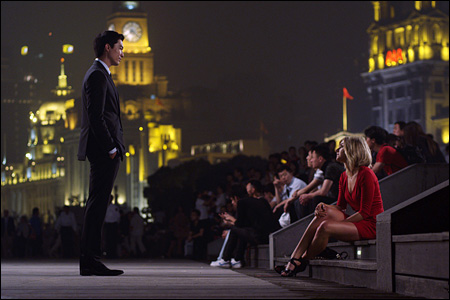 Reel China: A crash course in different storytelling traditions
: The
Los Angeles Times
on how reconciling disparate narratives in China versus America has become a challenge for filmmakers to appeal to Chinese sensibilities and censors.
Visual Communications: Reinterpreting Asian American History
: Learn more about the history of Visual Communications, which was founded in the 1970s by a collective of UCLA students who wanted to raise awareness of Asian Americans and their place in history through media arts.
Unique Obstacles For Asian Americans In Voting
: There's been a lot of attention on how voter ID laws might affect minority groups like African-Americans and Latinos. But some observers say that Asian Americans may also be affected. NPR's Michel Martin discusses the potential impact with Glenn Magpantay of AALDEF.
Ad agency InterTrend uses Web to connect with Asians
: InterTrend created a web series for AT&T using a Japanese style of storytelling. The series could provide a template for advertising in the future.