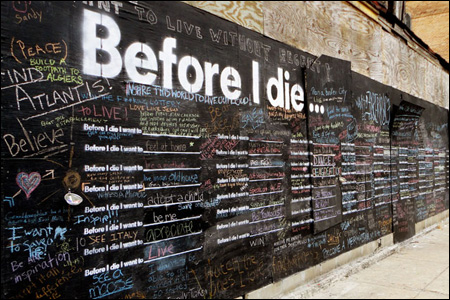 Candy Chang: Before I die I want to...
In her New Orleans neighborhood, artist Candy Chang turned an abandoned house into a giant chalkboard asking a fill-in-the-blank question:
"Before I die I want to ___."
Her neighbors' answers were surprising, poignant and funny.
OSU Haters: Exposing "Know Your Place" Aggression
: "Given the historical awareness underpinning these tweets, we must remember what dominant assumptions encourage us to forget:
racial violence is often a response to success.
" Yes.
With Asian immigration rising, candidates seek national office
: Seventeen Asian Americans are running for U.S. Congress -- a record-breaking number. Sukhee Kang, current mayor of Irvine, is one of them.
The Asian Vote in 2012
: KPCC's Pat Morrisson interviews Congresswoman Judy Chu and APALC's Voter Engagement Manager Tanzila Ahmed on Asian Americans and the election.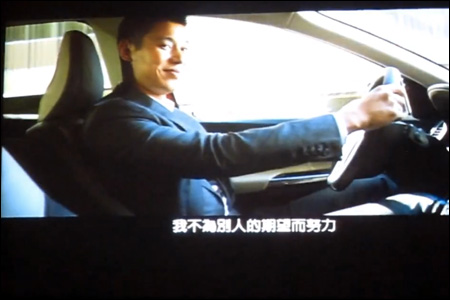 "I am Jeremy Lin": A Sneak Peek at Lin's First Commercial for Volvo in China
: For those who can't get enough of Linsanity, here's some bootleg video footage of Jeremy Lin's first Volvo commercial for the China market.
Diversity alive and well at DNC as Michelle Obama, Julian Castro star
: Emil Guillermo says the DNC was better than the RNC, "in just about every way," because it was more interesting and more diverse.
How To Make Political Conventions Less Dull
: Eric Liu wonders what it'd be like if the candidates had to speak at the other side's convention for a night.
What Muffins Say About Mitt Romney
: Marie Myung-Ok Lee's father was staunch Republican while he was alive. Why Mitt Romney's preference for eating just the tops of muffins may have swayed his and other immigrants' votes.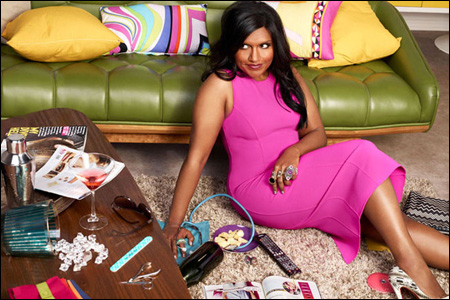 Mindy Kaling on 'The Mindy Project,' 'The Office' and more
: An interview with funny gal Mindy Kaling, creator and star of the new Fox sitcom
The Mindy Project,
which debuts on September 25.
Keep Portland White!
: What keeps the "Portland Hipster Machine" going? People of color.
Here Is a Picture of a Gawker Writer Wearing a Tutu with a Shoe on His Head
: An anonymous hacker denied interviews about stealing an FBI cybersecurity agent's laptop until Adrien Chen posted this photo. So he did.
Shahid Khan: The New Face Of The NFL And The American Dream
: A
Forbes Magazine
article about Pakistan-born Shahid Kahn, who built a failing Illinois auto parts business into a billion-dollar success, and decided to buy a crappy NFL team with a similar aim.