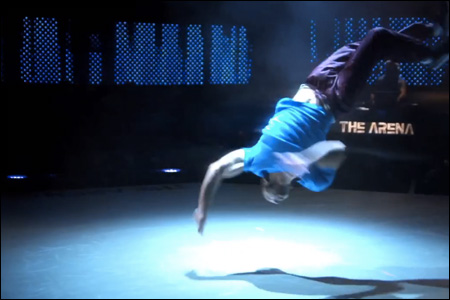 Oh hell yeah. DS2DIO's new dance battle competition series
The Arena
, hosted by Ivan "Flipz" Velez and Angela Sun, highlights the culture, artistry and athleticism of breaking. Each week, some of the world's best B-Boys will go head-to-head in intense battles judged by breaking legends Crazy Legs, Asia One and Abstrak. Take a look at the trailer:
Intrigued? Here's
episode 1
, Morris vs. Kid David:
To catch future episodes, be sure to subscribe to
DS2DIO
.