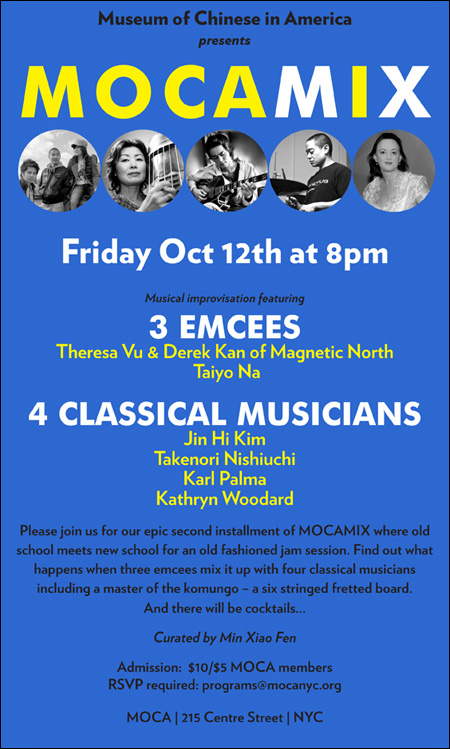 Hey, New York! On Friday, October 12, MOCA NY is having another
MOCAMIX
, where old school will meet new school. Find out what happens when three emcees team up with four classical musicians, including a master of komungo, a four-stringed fretted board. And, we are told, there will be cocktails:
Museum of Chinese in American presents MOCAMIX

When: *Friday, October 12 at 8PM****

Where:* Museum of Chinese in America, 215 Centre Street, New York, NY 10013

*Admission:* $10 adult/ $7 student/ $5 MOCA member. RSVP required to
programs@mocanyc.org****

For More Information:
http://www.mocanyc.org/visit/events/museum_of_chinese_in_america_presents_mocamix

Find Us Online: http://www.mocanyc.org/visit/****
Admission is $10 for adults, $7 for students, and a cheap and cheerful $5 for MOCA members. RSVP by writing programs@mocanyc.org.