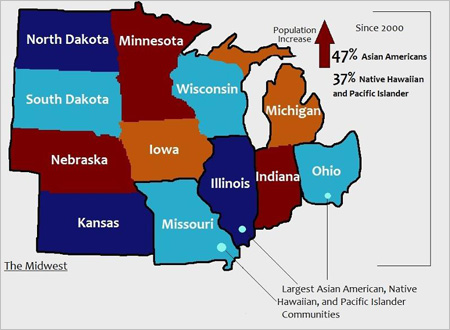 Last week, the Asian American Center for Advancing Justice announced the release of its newest demographic report,
A Community of Contrasts: Asian Americans, Native Hawaiians, and Pacific Islanders in the Midwest, 2012
, one of the most comprehensive looks at the Asian American/Native Hawaiian/Pacific Islander community int the Midwest.
The report shows a rapidly-growing community that faces different socio-economic challenges across ethnic groups and provides concrete policy recommendations addressing the specific needs of this diverse and complex community. Download a PDF of the full report
here
.