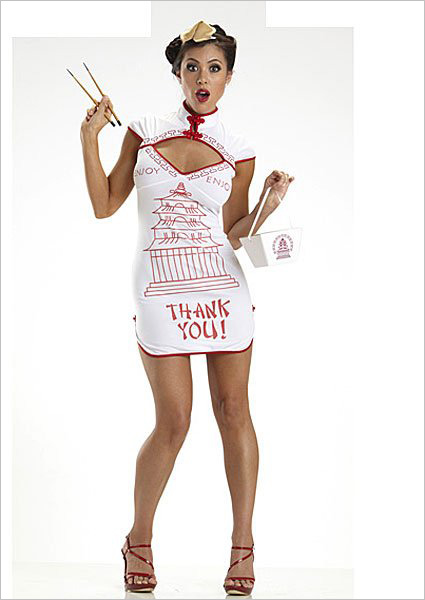 Worst "Sexy" Halloween Costumes
: Just one of the many godawful costumes you're likely to see this Halloween.
The University Of Texas At Austin Has Race Problems, But Affirmative Action Ain't One
: As the Supreme Court discusses the legitimacy of affirmative action around the case of
Fisher v. University of Texas at Austin
, Disgrasian offers a brief summary of racist crap that's happened in the past year at UT-- including the "bleach-bombing" incidents.
Around the Counties: A Glance at L.A. County Arts with Oliver Wang
: Professor and DJ Oliver Wang talks about the Los Angeles arts scene.
"A Song That Is a Storm": An Interview with Spoken Word Artist Bao Phi
: As Bao Phi launches his East Coast tour, he takes time to talk about his influences, gendered dialogue, and venturing into comic book fiction.
Unmasking Reddit's Violentacrez, The Biggest Troll on the Web
: Gawker's Adrian Chen uncovers the identity of the notorious "Violentacrez," aka Michael Brutsch, the self-described "creepy uncle of Reddit."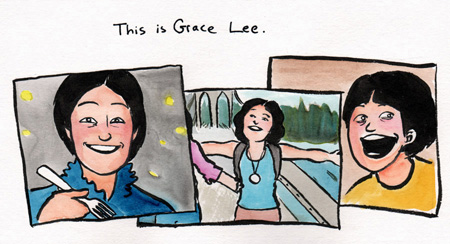 Grace
: Illustrator Ashley Quach, aka Sassquach, on her friend Grace Lee, the terminally ill Queens woman who won a court battle against her parents to be taken off of life support.
Ashok and Amrit Go to the Movies
A conversation between Stereogum editor Amrit Singh and Das Racist hypeman Ashok Kondabolu.
Korean Rapper's Gangnam Video Big Youtube Hit
: Andrew Lam takes on the invisible pony-riding phenomenon Psy, and how his "crossover" from East to West is particularly interesting.
How To Know If You're White
: "Do people assume, without knowing you or ever speaking to you, that you are unintelligent, a criminal, good with computers, a terrorist, lazy, that you don't speak English, or that you are poor? If not, you may be white."
Asian American Students: Legacy of Social Change
: Professor Don T. Nakanishi on the legacy of Asian American student involvement in leadership and social change on college campuses, in Asian American communities, and issues facing American society.