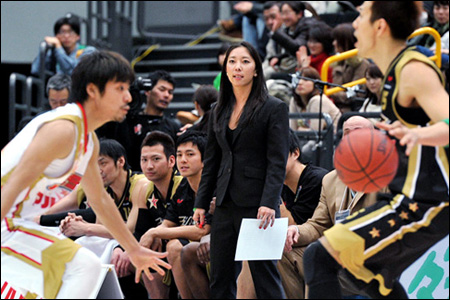 Dream Role
: Meet Natalie Nakase, who is determined to become the first female coach for the NBA -- and is well on her way. But is the NBA ready?
Vote, Because I Can't
: Ju Hong came to the U.S. when he was 11 years old, just graduated from UC Berkeley, and he still can't vote. He's asking you to exercise your right.
Harvard Student Magazine Satirist Writes Racist Garbage, Doesn't Understand Satire
: An anonymous staff writer for the student-run magazine
Harvard Voice
wrote about the five stereotypes you'll find at job fairs. Second on the list? Asians. Turns out it isn't satire if no one's laughing.
Pucker UP #RSC, cuz I am bending over....
: The great news is that the Royal Shakespeare Company's going to run a production of
The Orphan of Zhao.
The bad news? Of the 17 actors, 3 are of Asian heritage. It gets worse -- two of them play dogs and one of them plays a maid.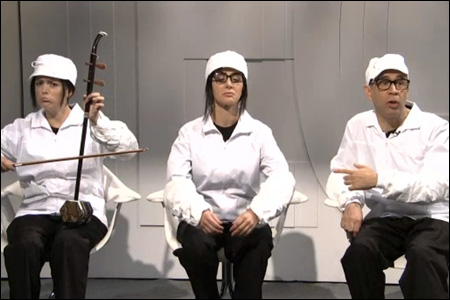 Saturday Night Regression: More Charlie Chan humor from SNL
: Oh, hell no.
Saturday Night Live
recently aired a skit with comedians Fred Armisen, Nasim Pedrad and Cecily Strong as Chinese iPhone factory workers.
The Chinese View of S.N.L.'s iPhone "Tech Talk"
: But what did actual Chinese people think of that
Saturday Night Live
skit?
Mindy Kaling on 'The Mindy Project,' Grueling Vacations and Weird Smoothies
: A
Rolling Stones
article on funny woman Mindy Kaling.
The Comic's Comic: Randall Park
: When asked to name a comic he enjoys for Esquire's series, Comedian Hugh Moore chose funny dude Randall Park. Here's why.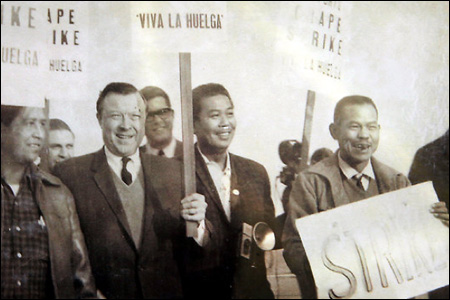 Forgotten Hero of Labor Fight; His Son's Lonely Quest
: Larry Itliong was a Filipino labor leader who played a pivotal part in the farm labor movement, instigating a grape strike that would lead Cesar Chavez and thousands of farmworker families to strike and eventually create the United Farm Workers. His son, Larry Itliong, is fighting to get his father and other Filipino farmworkers recognized for their roles in the historic movement.
Real Interviews: Cynthia Brothers
A short interview with Cynthia Brothers, editor of 18MillionRising.org, a site trying to get Asian America out to the ballot box.
More Asian Immigrants Are Finding Ballots in Their Native Tongue
: Responding to a recent surge in Asian American populations, states across the U.S. are offering ballots and voting materials in different languages.
Honoring Filipino World War II Veterans for Their Service
: Part of the American Recovery and Reinvestment Act of 2009 contains a provision so that Filipino veterans could receive some compensation for their service -- something they have been repeatedly denied. But is it enough? Here's what the White House Initiative on AAPIs is going to do to address these concerns.