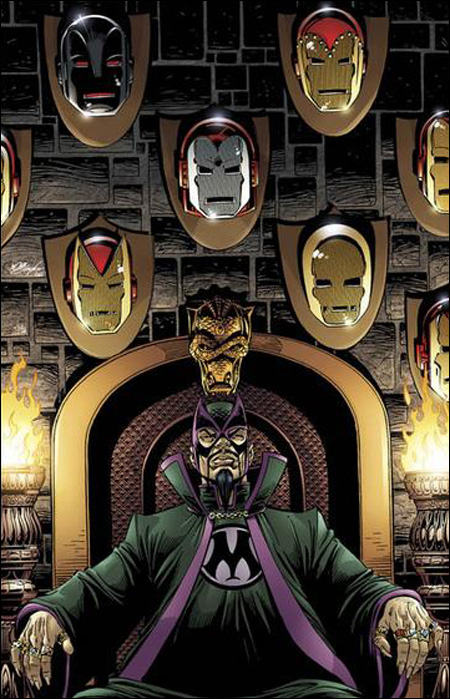 How big is Iron Man 3's "Fu Manchu" problem?
: As you may have heard, the villain in
Iron Man 3
is The Mandarin. How good of a job did Shane Black and crew do of "removing the weird racial subtext from the character"? Marjorie M. Liu, Jeff Yang, and Marissa Lee weigh in.
Easy Tiger (Nation)
: Jeff Yang's latest "Tao Jones" column takes issue and lays down the smack on the model minority myth -- must we do this again? -- and reckless blanket celebrations of "Asian success."
Rise of the Tiger Nation
: And here's the tiresome hodgepodge article about "Asian success," written by Lee Siegel, that Jeff is responding to.
Memo to the RSC: east Asians can be more than just dogs and maids
: Ann Chen on the Royal Shakespeare Company's casting for
The Orphan of Zhao
, and how having the only three Asian actors play a dog and a maid sounds a little too much like British Imperialism still at play.
Amanda's Story: In Her Mother's Words
: Amanda Todd was cyberstalked, bullied, and ostracized for years before tragically, she committed suicide. Her mother tells her daughter's story.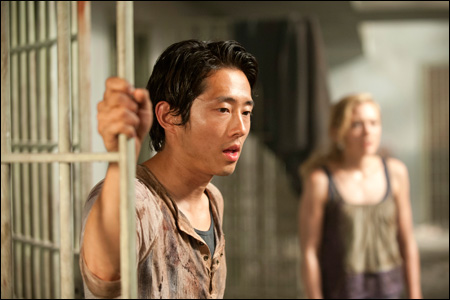 The GQ+A: The Walking Dead's Steven Yeun
: An interview with Steven Yeun, who plays Glenn Rhee on AMC's zombie drama
The Walking Dead
.
October Cover Story: Into the Deep End With The Walking Dead's Steven Yeun
: A
KoreAm
profile of Steven Yeun and a sneak peek into what's going to happen to Glenn in season three.
The Comic's Comic: Hari Kondabolu
: Who's Randall Park's favorite comic? NYC comedian and writer for FX's
Totally Biased
Hari Kondabolu.
Interview: Director Jon M. Chu On
'Extraordinary Dancers,' 'G.I. Joe 2,' and 'Masters of the Universe'
: An MTV interview with Director John Chu.
Interview: Charles Yu
: An interview with Charles Yu, whose first novel, How to Live Safely in a Science Fictional Universe, debuted in 2012.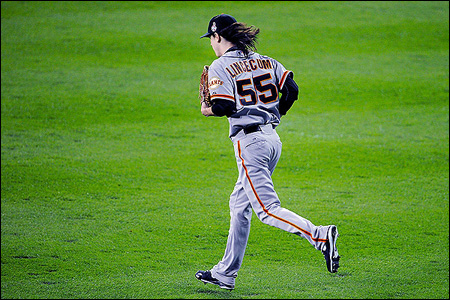 Lincecum a Giant source of relief
: San Francisco Giants fans have been treated to the odd sight of ace pitcher Tim Lincecum emerging from the bullpen, but the two-time Cy Young winner has been bad news for Tigers batters.
Allegiance' actor steps up
: Cast member Karl Josef Co received an email that said the next day he'd playing "Sammy," the younger version of George Takei's role in
Allegiance -- A New American Musical
.
October Issue: Judge Lucy Koh Presiding
: "Who was the young, no-nonsense judicial powerhouse that played referee in the highly contentious
Apple v. Samsung
case? The answer may surprise you."
For Korean American pastor, being open-minded builds relationships
: Despite having grown up with tensions between the Korean American and African American communities, pastor Peter Chin doesn't carry this into his work.
For Asians, School Tests Are Vital Steppingstones
: Fewer than one in seven public school students in New York City are Asians, but they earn a majority of seats at four elite high schools.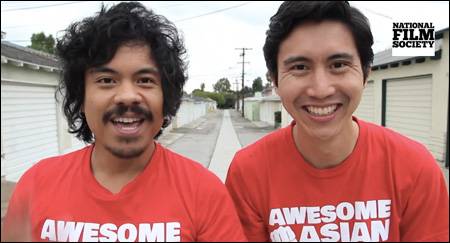 Top 5 Kickstarter Tips
: Stephen and Patrick of National Film Society, coming off a successful fundraising campaign for their web series Awesome Asian Bad Guys, offer their top five Kickstarter tips (and one messy slow motion food fight).
Voting campaign targets Asian Americans
: Community groups are urging Asians, who constitute 10% of the state's registered voters, to take part in the upcoming election.
Hawaii: The state that doesn't vote
: Hawaii, whose population consists of a large number of APIs, also has one of the lowest voter turnout numbers. Why? And how can we change that?
Thai face slapping in S.F.
: It's the "ancient Thai art of face slapping." For a mere $350, Tata will slap you into a younger looking face.
'Dumplings' And Bunnies: Asian Folk Songs For Kids
:
Rabbit Days and Dumplings
is a collection of mostly traditional songs from China, Tibet, Taiwan, Japan, and Korea. Meet Elena Moon Park, who created the album and brought dozens of musicians in to help with the project.