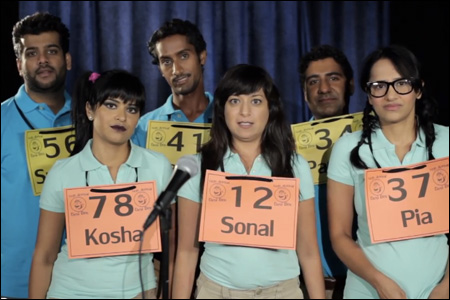 According to the 2010 Census, there are four million South Asians living in the United States. But how many of them are voting? In the
"14th Annual Desi Spelling Bee,"
a series of new YouTube videos aimed at the South Asian community, actors and activists put a funny spin on the civic engagement process. Check it out:
The videos feature the likes of Parvesh Cheena, Pia Shah, Sunkrish Bala, Sonal Shah, Karthik Srinivasan and Kosha Patel, and are supported by
18 Million Rising
. To watch the videos, visit Kosha Patel's YouTube channel
here
. And November 6, get your ass out and vote.