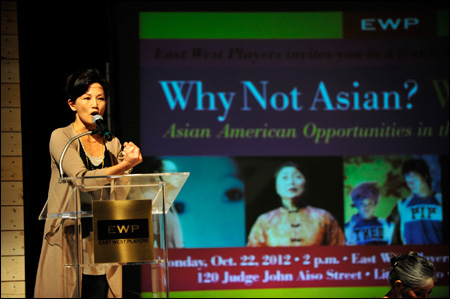 This week in Los Angeles, East West Players hosted a forum discussion on race politics in the American theatre,
"Asian American Opportunities in American Theatre: Why Not Asian? Why Asian?"
The panel consisted of the artistic directors of four of the leading theaters in Southern California, as well as remarks from actors Tamlyn Tomita and Sandra Oh. For those who weren't able to attend or tune into the live stream, here's the video:
Here's also an informative recap from East West Players:
East West Players Leads Discussion With Southern California Theatre Leaders Seeking Solutions for more Asian Pacific Representation in Theatre
.
To continue the conversation, an online follow-up on Google Hangout will take place in coming weeks. For more information, check the East West Players
website
for updates.