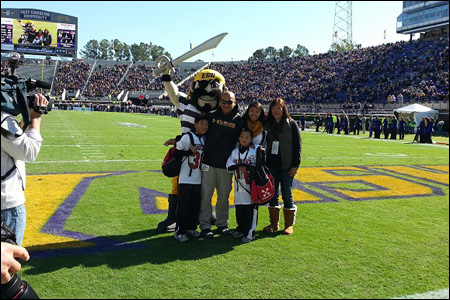 Check out this great
video
of Joshua Ricafrente, a gunnery sergeant in the U.S. Marine Corps, surprising his sons at an Eastern Carolina University football game:
U.S. Marine Surprises Sons at College Football Game
.
From the looks on their faces, 10-year-old Noah and 8-year-old Elijah had no idea that their dad, who had been deployed in Afghanistan for the past five months, would show up during halftime. The way they run in to his arms is pretty darn heartwarming. Take a look:
Excuse me, ahem, that's just some dust in my eyes. Sneaky dad! More on how the surprise came together:
The story behind the military reunion
.