'SHATTERED' ASIAN STEREOTYPES: Comic anthology creators take on race through villainous archetypes
: Keith Chow, Jeff Yang, Perry Shen, and Jerry Ma tackle Asian stereotypes, exploring the world of comic book villains.
Kids hate-tweet Obama, echoing what they hear at home
: Racist Tweets after Obama's re-election are, sadly, not surprising. But from
kids
? Marie Myung-Ok Lee on how kids learn from adults.
After disappointing breakup with Knicks, Jeremy Lin building a better relationship with Rockets
: Fame was something Jeremy Lin wasn't used to. But being a target? "I was used to that. I'm not saying I get everyone's best shot, but I would say people don't want to be embarrassed by me because of my skin color."
Behind Laos's yellow rain and tears
: By now you probably know about Radiolab's mishandling of a Hmong person's experience with "yellow rain."
City Pages
offers several different perspectives on yellow rain, including more from Eng Yang himself.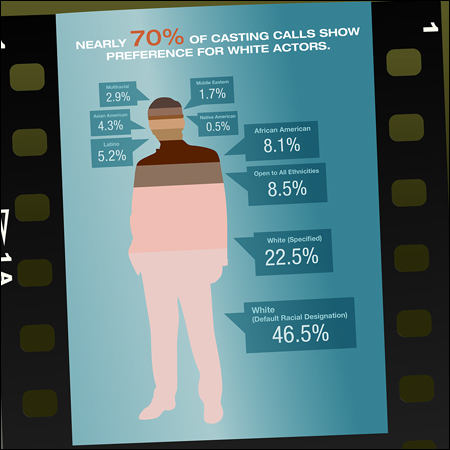 Casting Practices in Hollywood
: A handy infographic on the depressing reality that is casting practices in Hollywood.
Director Patrick Wang on How to Make a Melodrama Masterpiece
: Patrick Wang's
In the Family
follows Tennessee local Joey Williams as he battles for custody of his son, Chip, after the death of his partner, Cody. Here, he the director, writer, and actor talks about the making of the movie.
GOLDIES 2012: Anna Ishida
:
The San Francisco Bay Guardian's
Outstanding Local Discovery Awards celebrates local artists, filmmakers, musicians, and other cultural movers and shakers. On the list this year is actor Anna Ishida.
The Beautiful Daughter: How My Korean Mother Gave Me the Courage to Transition
: Andy Marra, a Korean adoptee and trans woman, on the incredible story of meeting her birth mother in Korea. Get your tissues ready.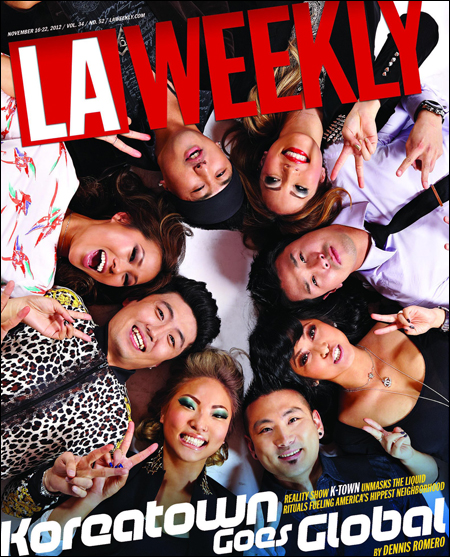 Koreatown: America's Hippest Neighborhood
:
LA Weekly's
cover story on
K-Town
and why it's been deemed the hippest neighborhood in America.
The Obama Asian American Landslide
: ChangeLab's Scot Nakagawa offers 5 reasons why Asian Americans gave their vote to Obama this election cycle.
How Do You Make Inroads With Asian-Americans?
: Skanda Amarnath on the importance of actually listening to prospective voters.
Duckworth the first Asian-American from Illinois in Congress
: How did Tammy Duckworth defeat Republican Joe Walsh for the seat?