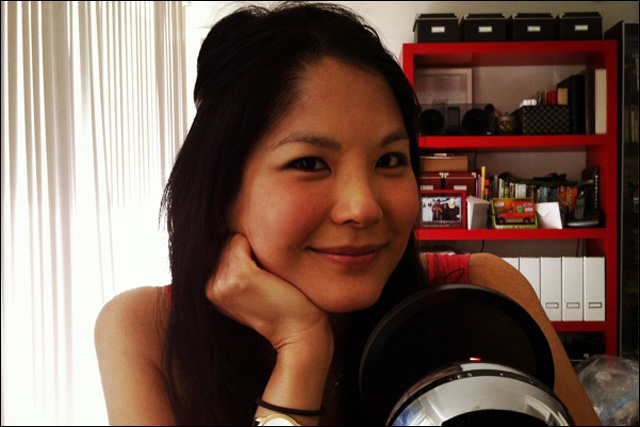 We're back, angry podcast listeners! Back with the latest installment of
Sound and Fury: The Angry Asian Podcast
. Thanks to everyone who's downloaded and listened to the first five episodes, available
here
. To get them all delivered to your device as soon as they're released, be sure to
subscribe
.
Now on to episode six. This edition features a fun and insightful conversation with our good friend, actress and blogger Lynn Chen:
SOUND AND FURY
Episode 6: Lynn Chen

In episode six, I talk to awesome actor/blogger Lynn Chen about punk rock, soap opera love triangles, Asian American indie film and getting yelled at by Samuel L. Jackson.

download | subscribe | iTunes

Some notes about this episode:
A big thanks to Lynn for taking time out to talk. Special thanks to
Sabzi
for the beats. And to everybody else, thanks for listening. If you dig it, please
subscribe
, spread the word and check back for future updates.