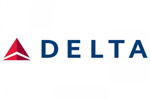 Outrageous. Just read about the ridiculous incident on BadAirline involving an elderly Asian woman who recently missed her flight because Delta Airlines issued her boarding pass to the wrong elderly Asian woman:
Delta Issues Boarding Pass to Wrong Elderly Asian Woman
.
Va Yang arrived at Minneapolis-St. Paul International Airport last month for her flight to Tokyo-Narita, but when she tried to check in, she was informed by the gate agent that someone named Va Yang had already checked in.
They had apparently already issued the boarding pass to someone else... and that was that. They wouldn't check her in and refused to even look into the matter. Seriously? No possibility that you gave the wrong boarding pass to the wrong Asian woman with the same or similar name?
Ms. Yang missed her flight.
The most unfortunate part of the whole experience is that Delta refused to resolve the situation the same day, and even attempted (unsuccessfully) to force Ms. Yang into paying the $200 ticket-change fee.

This was first and foremost tragic from a practical standpoint. Ms. Yang does not have a strong grasp of English, so flying separately from her bilingual companions left her vulnerable and, in no uncertain terms, in silence.

But the heartbreaking ramifications of Delta's gross error didn't end there. "My grandmother arrived a full 24 hours late," Lor explained, "so she missed a homecoming party her family had planned for her on her first day of arrival."

To make matters even worse, Delta has not issued a formal apology or even a response to the complaints Lor has made on behalf of her grandmother. "Delta did not humble themselves to admit that it was their error, or that [my grandmother is] not some old woman who may be lying or be fraudulent."
Pretty sure everyone's got a bad Delta Airlines story. This one sounds like a complete breakdown in both customer service and security. Nice work, Delta.