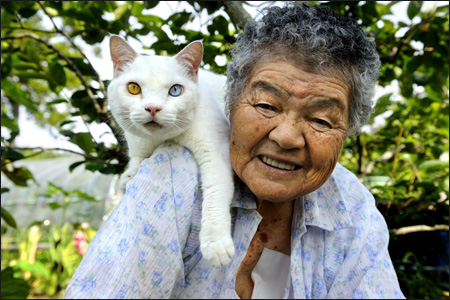 Saw this on BuzzFeed... Thirteen years ago, photographer Miyoko Ihara started documenting the crazy cute relationship between her now-88-year-old grandmother Misao and Fukumaru, the odd-eyed kitten she found abandoned in a shed:
This Grandma And Her Cat Are The Cutest Best Friends Ever
.
Misao and Fukumaru's awesome cat-tastic friendship and daily life is documented in the 64-page Japanese photo book
Misao the Big Mama and Fukumara the Cat
. Here are some more awesome photos: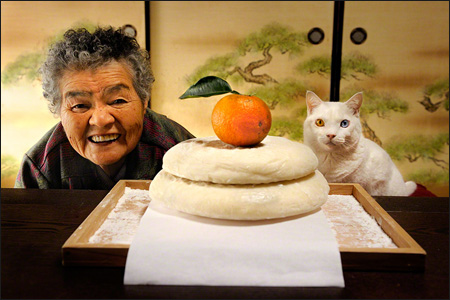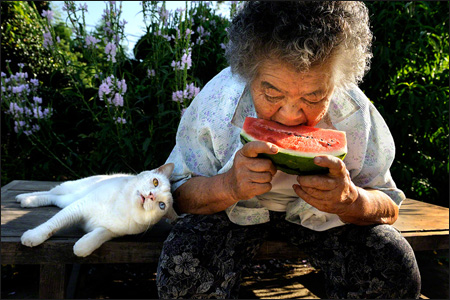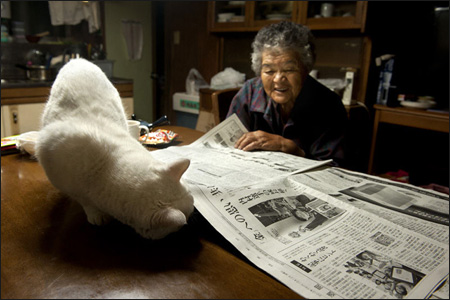 Lots more great photos
here
.
Misao the Big Mama and Fukumaru the Cat
is available from
Little More Books
or
Amazon
. (Thanks, George.)