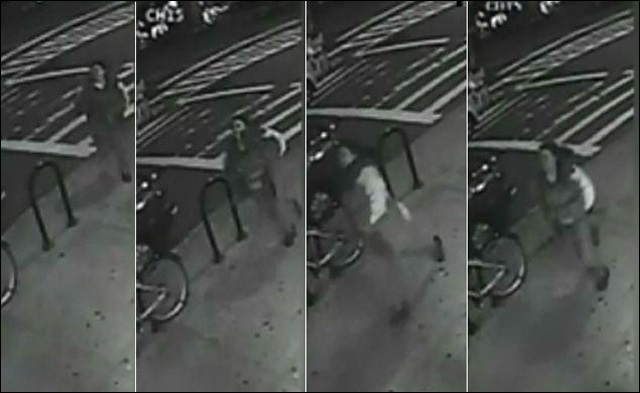 Damn. News of another person shoved to death in front of a subway train:
7 Train Fatal Push: Video Released Of Woman Suspected Of Pushing Man To Death, Fleeing Queens Station
.
46-year-old Sunando Sen, an immigrant from India, was fatally pushed in front of an oncoming train in Queens. Witnesses say a possibly mentally ill woman on the subway platform pushed him without provocation.
Police are now looking for the unidentified woman:
The New York Police Department released a sketch of the woman and surveillance video of her fleeing the area and interviewed witnesses, including some who described her as acting agitated before the attack.

Some witnesses said Sen had been shielding himself from the cold by waiting in a stairwell before he ventured out onto the platform to see if the train was coming. They also said he had no interaction with the woman, who immediately darted down a stairway after she pushed him.

One witness told police that Sen had no time to try to save himself. The witness turned away to avoid seeing him getting crushed on the tracks.
The suspect was described as a heavy-set Hispanic woman, about 5-foot-5, in her 20s and wearing a blue, white and gray ski jacket. She wore a pair of gray-and-red Nike sneakers.
More here:
CHASING THE AMERICAN DREAM: Subway shove victim identified as Sunando Sen, 46, a determined, business-minded immigrant who had lived in the U.S. for the past 20 year
.
UPDATE: A suspect has been arrested in connection with the death of Sunando Sen:
Woman Accused of Hate-Crime Murder in Subway Push
.
31-year-old Erika Menendez has been charged with second-degree murder and a hate crime after telling police, "I pushed a Muslim off the train tracks because I hate Hindus and Muslims ever since 2001 when they put down the twin towers I've been beating them up."