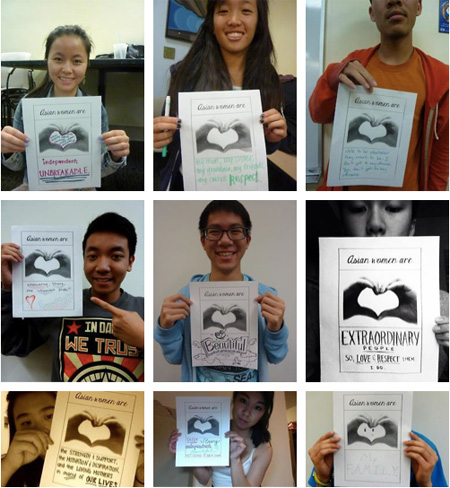 Asian Women are _______.
"In response to the vandalism and hate crime at UCLA, VSU started a photo collage that mimics the signs that were posted on the VSU office and in Ackerman Union. We asked people to write what they thought Asian women embody. These were some of the responses."
Race Card Project creates new type of conversation
: National Public Radio host and journalist Michelle Norris started the Race Card Project, a new kind of conversation-starter about race in America.
Undocumented Immigrants Rising Quickly on TIME'S 'Person of the Year' List
: Who should be TIME's Person of the Year? More and more people are voting in the online poll for "Undocumented Immigrants."
Psy
: Oh yeah, the "Gangnam Style" guy is in the running too.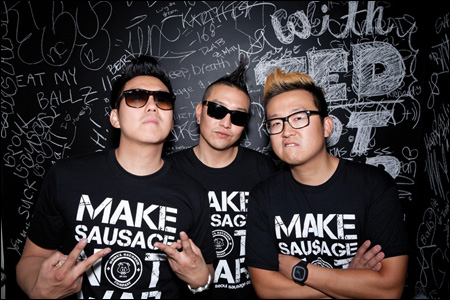 November Cover Story: Seoul Sausage Captures Food Network Win, Our Hearts
: Congratulations to the boys of Seoul Sausage, who won this past season of Food Network's
Great Food Truck Race
.
Q&A - Steven Yeun
:
The Walking Dead's
Steven Yeun talks about post-apocalyptic romance and his expertise at being a hostage.
Comedy's sizzling new hotbed
: From Aziz Ansari to Mindy Kaling, South Asians are killing it in American comedy.
Speaker in a Future Age: Ed Bok Lee on Poetry, Places and the Death of Tongues
: Minneapolis-based poet Ed Bok Lee talks to the Asian American Writers' Workshop about his work.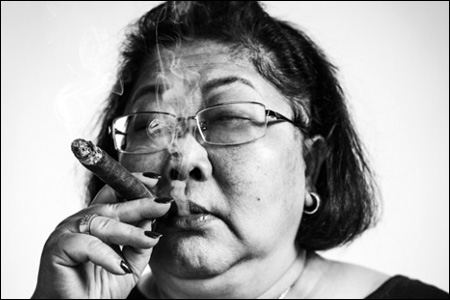 Rose Pak is Winning
: For the first time in San Francisco history, the halls of power are dominated by Asian-American leaders, and many of them have one brilliant, tireless, and, according to her enemies, unscrupulous woman to thank. And damn, check out that cover photo.
Our Seniors Are a Finite Resource, Let's Appreciate Them
: A reminder that some of our most precious historical resources are our seniors.
Steve Li stuck in immigration 'limbo'
: The crazy story of Steve Li, the son of undocumented immigrants, who's been stuck in citizenship limbo for the past three years.
The Healing Fields of Long Beach's Cambodia Town
: The history that led to the formation of Long Beach's Cambodia Town, and a look into what the community is struggling with today.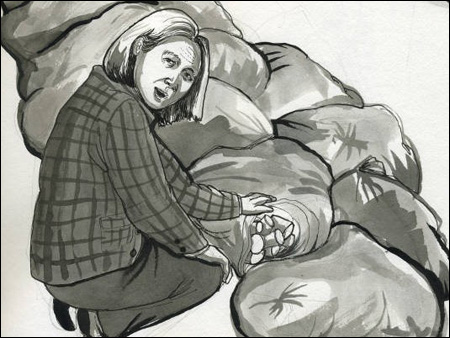 Left in the Dark: Inside the Buildings of Chinatown After Hurricane Sandy
: Open City Mag's Sukjong Hong offers an illustrated account of volunteering in Chinatown in the aftermath of Hurricane Sandy.
Grammar, Identity, and the Dark Side of the Subjunctive
: This is for all you language nerds. A TED talk with Phuc Tran, a tattoo artist, teacher, and Classicist, on the power of the indicative and the dark side of the subjunctive.
2012 Wikipedia Asian American Representative Selection
: Who makes the cut for notable representatives for the Wikipedia page on Asian Americans?