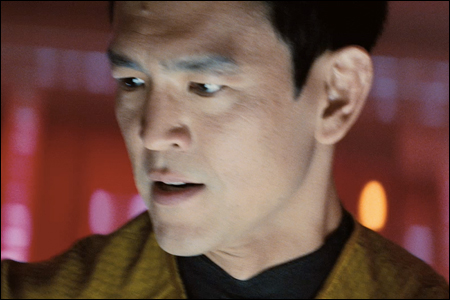 Trekkies, rejoice! And boldly go and geek out with me for a minute and five seconds, won't you? The announcement trailer for
Star Trek Into Darkness
just hit the web, and it looks pretty friggin' fantastic. Check it out:
Director JJ Abrams'
Star Trek
sequel features lots of explosions and punches and jumping around, but somewhere amidst the quick-cut chaos we get about a half-second shot of John Cho back as Sulu.
Star Trek Into Darkness
hits theaters on May 17, 2013. I'll be first in line.