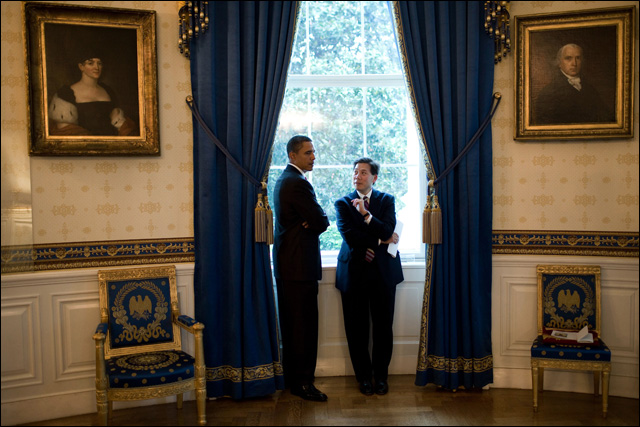 Just heard the news that Chris Lu, Assistant to the President and Cabinet Secretary for President Barack Obama, is leaving his post after four years:
White House Cabinet Secretary Chris Lu to depart
.
Lu is the President's chief liaison to the Cabinet, has worked with Obama since the president first won his Senate seat in 2004, and has known Obama since they went to Harvard Law School together.
President Obama has asked Lu to consider serving in another White House position after taking some time off. Here's the official
statement
from the White House:
President Obama said, "Chris Lu is one of my longest-serving and closest advisors, first crafting my legislative agenda in the Senate, then leading my Presidential transition, and most recently, managing my relations with the Cabinet. Through his dedication and tireless efforts, Chris has overseen one of the most stable and effective Cabinets in history - a Cabinet that has produced extraordinary accomplishments over the past four years. For that reason, I have asked Chris to consider other opportunities to serve in my Administration, and after he enjoys some time off, I hope he will consider those opportunities. I know I speak on behalf of the entire Cabinet in thanking Chris for his friendship and exceptional service to our nation."
Chris Lu is also the co-chair of the White House Initiative on Asian Americans and Pacific Islanders. I had the pleasure of meeting him last year, and I know he happens to be a reader of this blog. Best of luck.