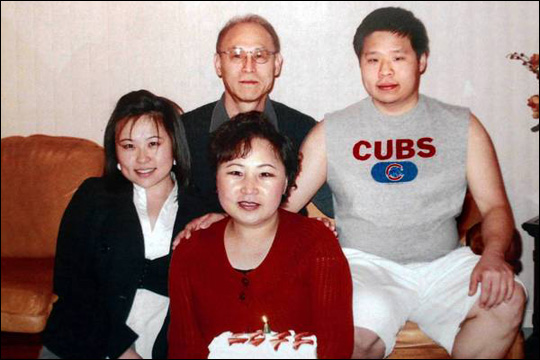 Still catching up on some news from before the holidays... You may remember this story out of the Chicago suburbs about Hyungseok Koh, who was arrested in the 2009 stabbing death of his 22-year-old son. Last month, the jury found him not guilty:
Northbrook man acquitted of killing son
.
The defense argued that there was simply not enough evidence to convict Koh. A key element during the trial was a video recording of the police interview in which Koh seemingly confessed to the killing -- a confession that turned out to be unreliable, based on Koh's limited grasp of English:
In tentative English, Koh uttered what authorities said was a confession to killing his son. But defense attorneys argued that because of his poor understanding of English, Koh did not comprehend exactly what he was being asked by police and what he was confessing to, and that he did not know that his apparently self-incriminating statements could land him in prison for the rest of his life.
Koh's family has now filed a federal lawsuit against the police officers for violations of their constitutional rights, emotional anxiety, humiliation, fear, monetary loss, pain and suffering:
Koh's lawsuit against police goes forward
.