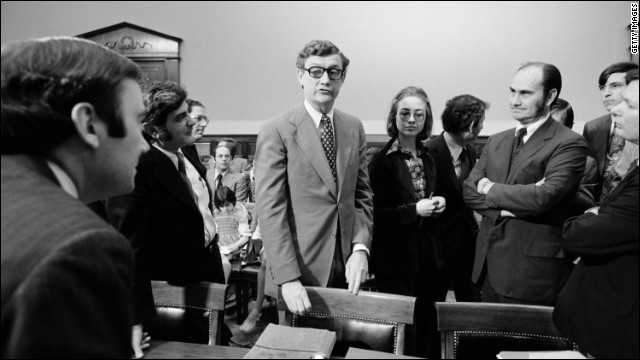 One of the hottest political screenplays in Hollywood is a biopic about... Hillary Clinton? Yup. And it's written by a first-time Korean American screenwriter:
Hillary Clinton script has Hollywood buzzing
.
Rodham
, written by Young Il Kim, follows a twenty-something Hillary Rodham Clinton as she's trying to decide between her career and her relationship with her boyfriend. The script ranked near the top of this year's "Black List," the annual roundup of the most popular unproduced screenplays in Hollywood, and it's got execs talking.
Here's the logline:
During the height of the Watergate scandal, rising star Hillary Rodham is the youngest lawyer chosen for the House Judiciary Committee to Impeach Nixon, but she soon finds herself forced to choose between a destined path to the White House and her unresolved feelings for Bill Clinton, her former boyfriend who now teaches law in Arkansas.
Yo, I'd watch this. Kim, a former dot-com venture capitalist-turned-screenwriter, says the script was initially inspired by two photos of the outgoing Secretary of State at two very different points in her life:
He said he got the idea after he saw a photograph of Hillary Clinton in the Situation Room with President Barack Obama and others watching the raid to kill Osama bin Laden in May 2011.

"That photo... made me remember another photo," said Kim, whose family moved to America when he was 9 years old from the outskirts of Seoul, South Korea.

While attending Harvard, he worked at the student newspaper in 1992 when Bill Clinton was running for president.

"There was this photo of Hillary when she was in her 20s with coke-bottle glasses and long, hippie hair," he said. "And it was those two images that really made me realize that this would be a great way into this story just to focus on a moment in her life when she's in her 20s, and she doesn't know what she wants to do with her life."
Kim has no produced screenplays to his credit, and was unrepresented when he wrote
Rodham
. The script got him the attention of his current management and agents.
So will this movie get made? People are talking, and financing is apparently coming together. The big question -- who will play the young Hillary Rodham and Bill Clinton? I hope we eventually get to find out. More here:
Will This Movie About Hillary Clinton Get Made?