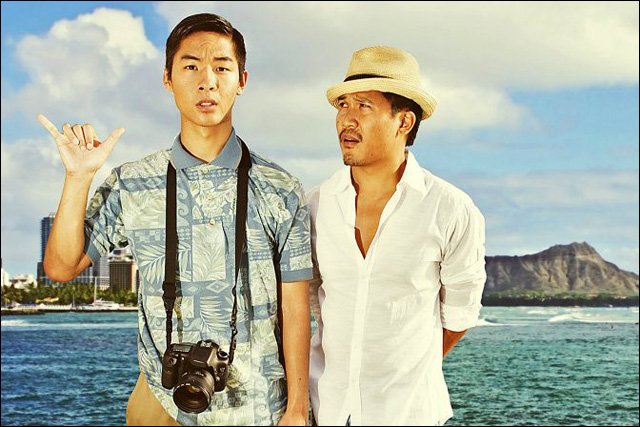 KevJumba fans will get a kick out of this one... The indie feature film
Hang Loose
, starring popular Youtube personality Kevin Wu and Dante Basco, was recently released online exclusively as a digital download.
The comedy, directed by Ryan Kawamoto, is about a straight-laced guy who finds himself trying to survive the craziest night of his life when he visits Hawaii for his sister's wedding. Here's the official
trailer
, introduced by Kev and Dante:
Don't you want to see KevJumba and Rufio's nuts in peril? Produced on a shoestring budget with the help of lots of friends and supporters, this is project is a labor of love, full of all kinds of fun goofiness. It's definitely rough around the edges, but it deserves to find its audience.
The movie is currently available as a digital download right now for $5 on the
Hang Loose website
. Five bucks, and you've got the file to watch on your computer or handheld device or whatever. It's the future. For further information about
Hang Loose
, visit the film's
Facebook page
.