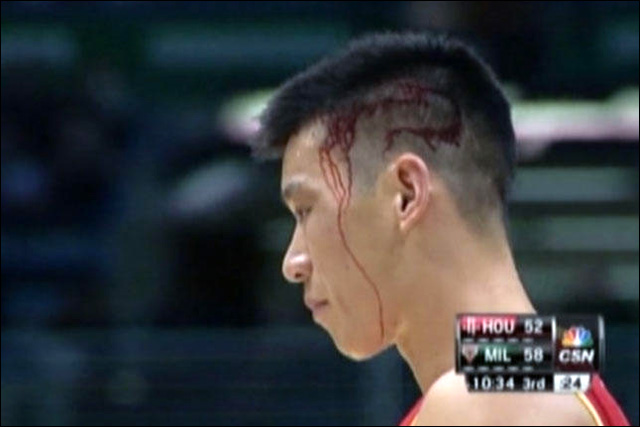 Oh man. We've seen Jeremy Lin get banged up on the court before, but that's a pretty scary sight of our favorite Rockets' point guard with a
bloody head injury
, sustained when he collided with Larry Sanders in the third of quarter of Houston's game against the Milwaukee Bucks on Friday night.
Owwww. Jeremy and his bloody head were rushed to the locker room where he reportedly got stitches, but
returned to the game
for the start of the fourth quarter. What a trooper! The Rockets went on to the defeat the Bucks, 115-101. More here:
Jeremy Lin Injury: Updates on Rockets PG's Head
.