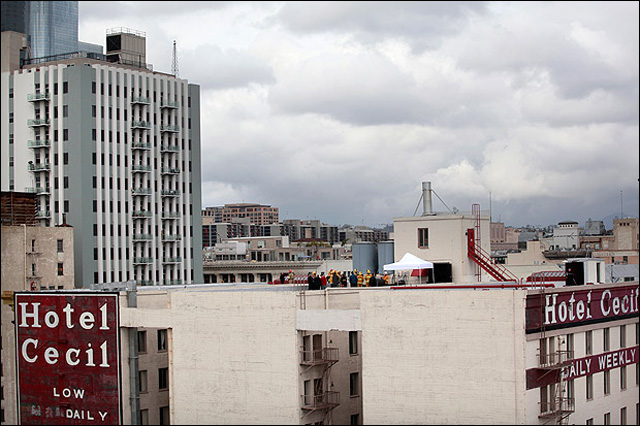 A terrible turn in the search for Elisa Lam... In Los Angeles, authorities have found a body on the rooftop of the downtown hotel where a missing Canadian tourist was last seen nearly three weeks ago:
Body of missing Canadian tourist believed found in water tank at L.A. hotel
.
UPDATE: The body has been identified as 21-year-old Elisa Lam, the University of British Columbia student who was visiting Los Angeles from Vancouver, and was
last seen
by staff at the Cecil Hotel on January 31. A
surveillance video
showed her acting strangely in the hotel elevator before she disappeared.
A worker discovered her body in a water tank at the top of the hotel building while responding to a complaint about low water pressure. Police had been investigating her disappearance as suspicious and possibly involving foul play. The location is reportedly being treated as a crime scene.
More here:
Body Found in Water Tank at Hotel Where Missing Canadian Tourist Stayed
.