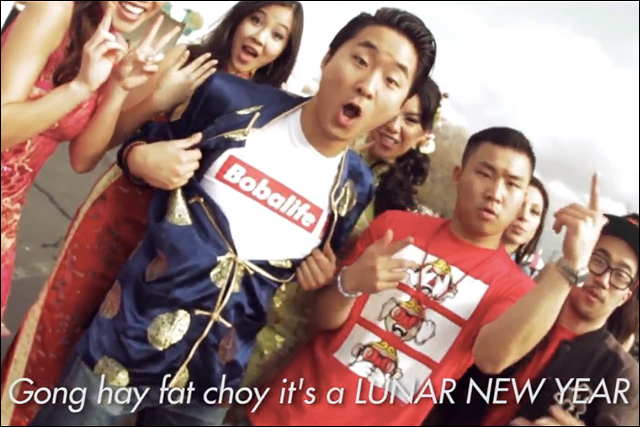 Yo. Leave it to The Fung Brothers to bring that Lunar New Year swag. You know it. David and Andrew help ring in the Year of the Snake with this
Lunar New Year 2013
music video featuring Jason Chu. Because nobody else was doing a hip hop track about it. Here's a celebratory jam to family, food and friends:
Make it rain red envelopes! The video was directed by Jon Liu Pierce. If you like the track, you can download it
here
. For more videos from the Fung Brothers, subscribe to their
YouTube channel
. For more from Jason Chu, check out his
website
. And Happy Lunar New Year everybody!