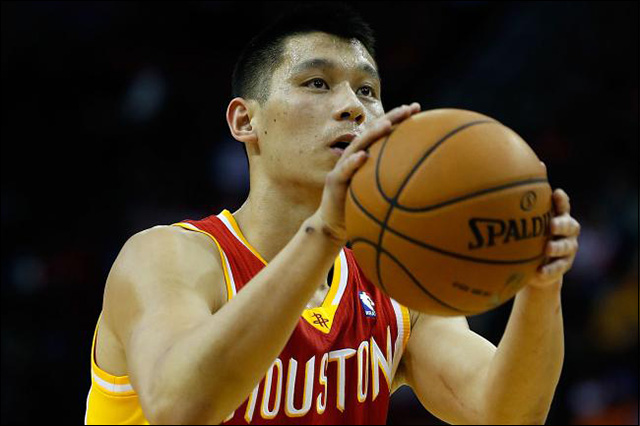 On Wednesday night, the Houston Rockets faced off against the Oklahoma City Thuder, and Jeremy Lin played a pretty kickass game with 29 points, eight assists and six rebounds. Alas, Jeremy also hit a career milestone that night: he was also awarded with his first-ever technical foul.
Your favorite point guard was hit with the "T" late in the first half when he came off the bench to argue a 24-second violation called against the Rockets. All good though. The Rockets beat the Thunder, 122-119, and Jeremy was able to joke about his unsporstmanlike conduct -- and the ensuing fine -- via
Twitter
: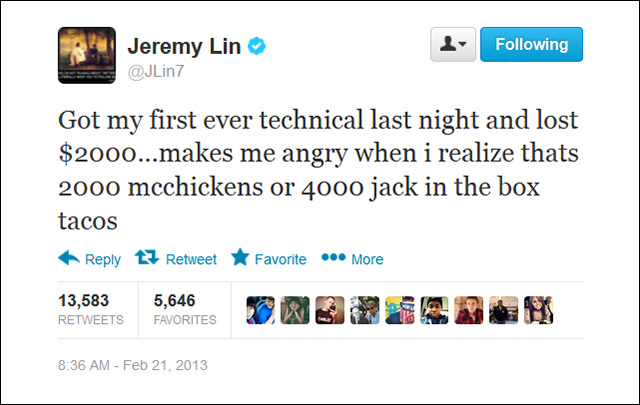 You're a big boy now, Jeremy. More here:
Jeremy Lin jokes about his first technical foul on Twitter
.