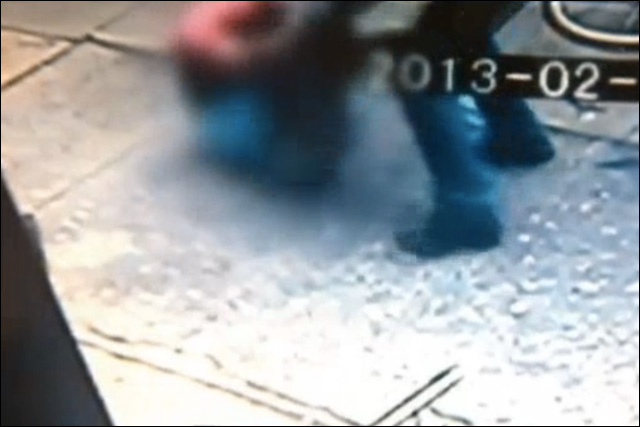 Holy crap. News of a crazy-ass incident in New York's Chinatown... On Sunday, police arrested a man who brutally attacked his wife with a
meat cleaver
. He reportedly just started furiously hacking at her, right there on Canal Street:
Firefighters Intervene in Cleaver Attack on Woman in Chinatown
.
The suspect, 28-year-old Ming Guang Huang, was seen on the street loudly arguing with his wife, 24-year-old Jinyia You, when he pulled out the meat cleaver and attacked, hitting her several times. Thankfully, two firefighters stationed across the street came to her aid and were able to restrain the man.
Part of the attack was caught on video:
What the hell. Huang is charged with attempted murder, assault, criminal possession of a weapon and harassment. The victim suffered several serious defensive wounds on her arms, and is in critical but stable condition. More here:
Video: Firefighters Tackle Meat Cleaver-Wielding Man
.