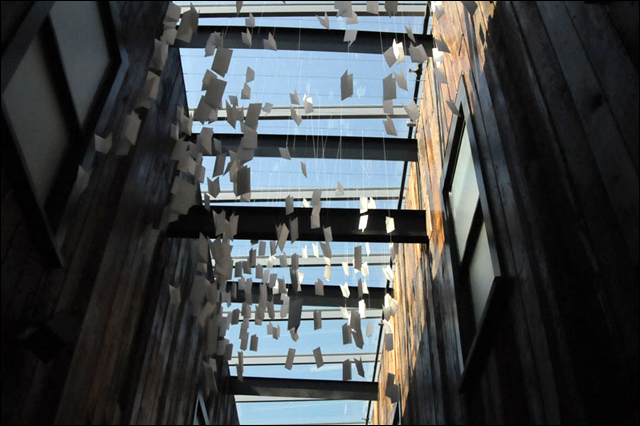 On Sunday in Seattle, the
Wing Luke Museum of the Asian Pacific American Experience
was officially given federal status and designated as an "affiliated area" of the National Park Service:
Federal recognition for Seattle's Wing Luke Museum
.
The new status puts the museum among two dozen entities that are not operated by the Park Service, but acknowledged for preserving and portraying an important aspect of the American story. The Museum will be linked with other nationally significant Asian Pacific American sites within the National Park System and allow the museum to tap into technical assistance from the National Park Service.
Outgoing Secretary of the Interior Ken Salazar also announced that he has directed the National Park Service to undertake an Asian American Pacific Islander Theme Study to investigate the stories, places and people of Asian American and Pacific Island heritage:
The new study is part of a broader effort under President Obama's America's Great Outdoors program to commemorate and tell the story of minorities and women who have made significant contributions to our nation's history and culture.

"Each of the 398 national parks represents a thread in the great tapestry that tells the story of our beautiful land, our diverse culture and our nation's rich heritage, but too often lost is the story of women and minorities who have helped build our great nation," Salazar said. "From Angel Island where more than one million Asian immigrants arrived on these shores to the Chinese immigrants who built the railroads across the country to the Japanese American internment camps of World War II, these are stories that will be part of the next chapter in our continued efforts to better tell the story of all of America and her people."

Salazar made today's announcement at the Wing Luke Museum of the Asian Pacific American Experience in Seattle where he was joined by Assistant Secretary for Policy, Management and Budget Rhea Suh, National Park Service Director Jonathan Jarvis, Senators Maria Cantwell and Patty Murray and Congressmen Jim McDermott and Adam Smith.

Founded in 1967, the Wing Luke Museum is named after Wing Luke, the first Asian Pacific American elected to public office in the Pacific Northwest, and is the only museum devoted to the multicultural Asian Pacific American experience. To learn more about the museum, visit the Wing Luke
website
.